The site goes all the way back to the Roman era, where the sulphur healing springs of Vienna were popular even quite some time ago. Therme Oberlaa was opened in 1974 in the south of Vienna to make it so these springs could be used once again, and in 2010 everything was converted to the incomparable, renowned and award-winning Therme Wien. This huge and luxurious spa contains 26 pools, 24 sauna and steam rooms, 2,500 loungers and an enormous health and fitness area. There is something for everyone at Oberlaa Therme, with places and activities for everyone from couples to children. Everybody gets to walk away a calmer, more relaxed person!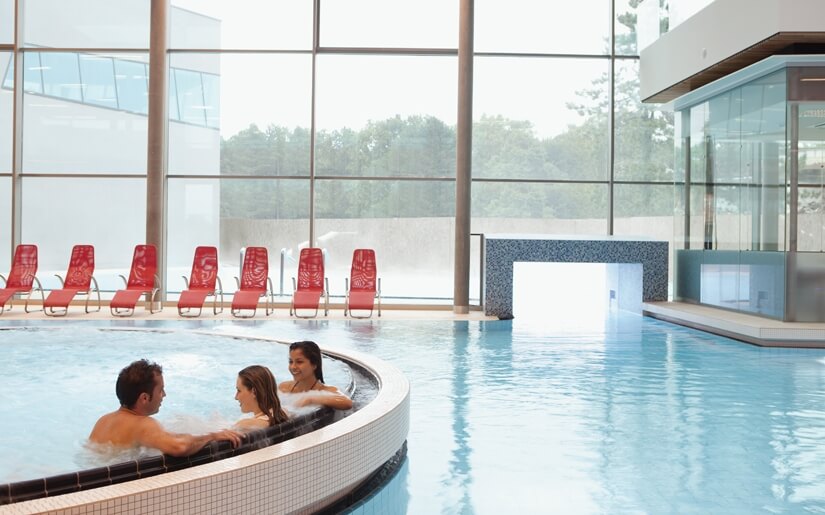 Copyrights entnehmen Sie bitte dem jeweiligen Fotobereich
Thermal baths
There are streams running throughout the structure's thermal baths, running through several different rocky areas of unsurpassed beauty. There are two large thermal bath landscapes with indoor and outdoor pools, lovely heated benches and comfortable loungers. You won't want to leave!
In addition, you can find an aroma room. This amazing, luxurious space has water beds, a grotto pool, AlphaSphere loungers for deep relaxation, a fire lounge, an audio book lounge and so much more to fulfill your every relaxing desire. There is a 25 meter long swimming pool for athletics, and a spring pool, a brine pool and an assortment of other incredible outdoor pools, not to mention a beach volleyball court, a boccia court, a summer bar, outdoor massages and so much more.
There are opportunities galore to be pampered in the unforgettable Brine World. There you can experience special saunas and a unique Floatarium for weightless relaxation. And don't forget to enjoy a workout in the fitness center, a reinvigorating stroll through the spa park, and a stunning gaze at the various unique and attractive gardens throughout the structure. And, of course, the experience is never complete without enjoying the Thermal Baths restaurant, sauna bistro and juice bar.
Special areas for children at Oberlaa Therme
There are special areas for children, where they can splash, dive and zip their way through exciting flumes. There are four different slides, a wild water canal, three jumping towers and a water playground, not to mention a puppet show and a karaoke stage. The whole family will walk away refreshed and smiling bigger than ever before!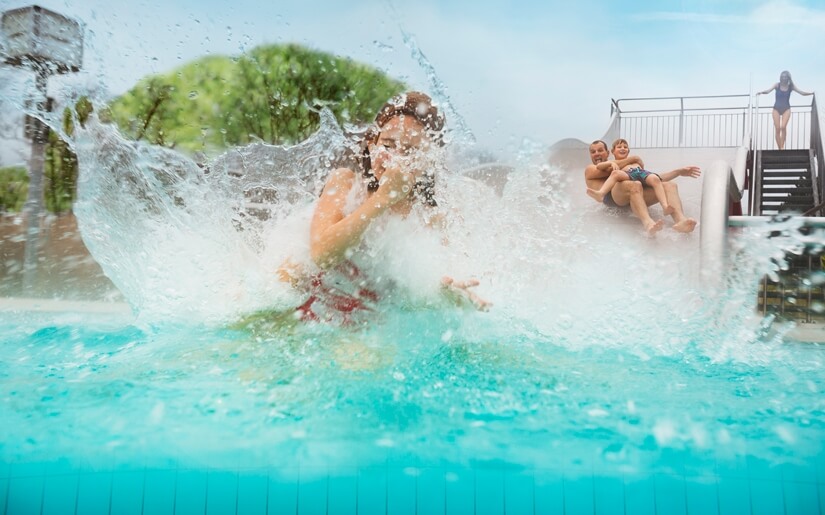 Copyrights entnehmen Sie bitte dem jeweiligen Fotobereich