When Napoleon came along in 1809, he did serious damage to these walls. In some of the space he inadvertently created, between 1821-1824 they built a new gate for the Hofburg, which is known as the Burgtor; it is the only remaining gate of the city's walls.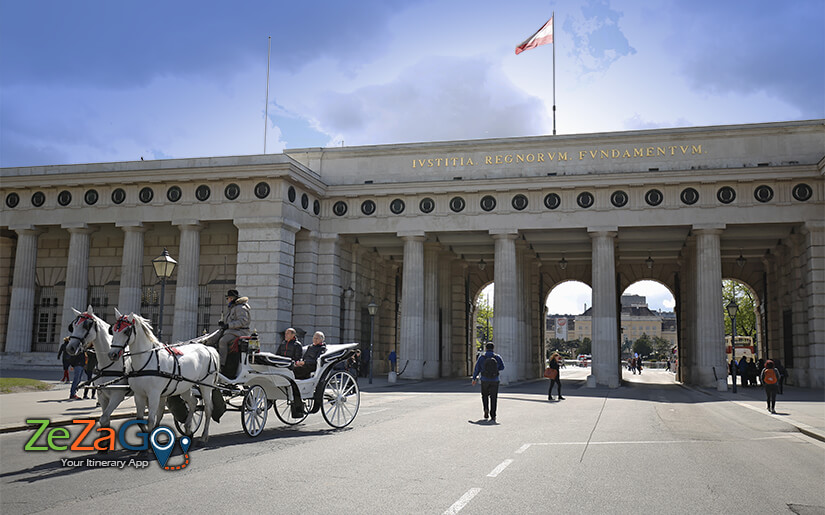 Horse carriage in Burgtor
The Burgtor, located near Ringstraße, is framed by a wide triumphal arch that was designed by Peter von Nobile. The arch was designed to commemorate the Battle of Leipzig in 1813. In this historic battle, Austria and its allies conquered Napoleon's troops, who were greatly outnumbered. All of this history is now wrapped up in one triumphant arch!