Schoenborn Palace, a UNESCO World Heritage site, is one of Europe's most impressive Baroque complexes. The palace has been in the possession of the Habsburgs since 1569, however the palace and garden complex were established in 1696 following the siege of Vienna. In 1743, the Schönbrunn complex was redesigned during the reign of Maria Theresa. Emperor Franz Joseph was born in the Schönbrunn Palace in 1830 and spent the last years of his life there.
Schönbrunn Palace has a total of 1,441 rooms, 45 of which can be visited. Many of the rooms have fascinating histories. For example, Mozart created music in the mirrored hall at the age of six, Maria Theresa held secret conferences in the Round Chinese Cabinet, Napoleon held conferences in the Vieux Lacque Room, and Emperor Charles I signed to end the monarchy in the Blue Chinese Salon. The palace is replete with history in every corner.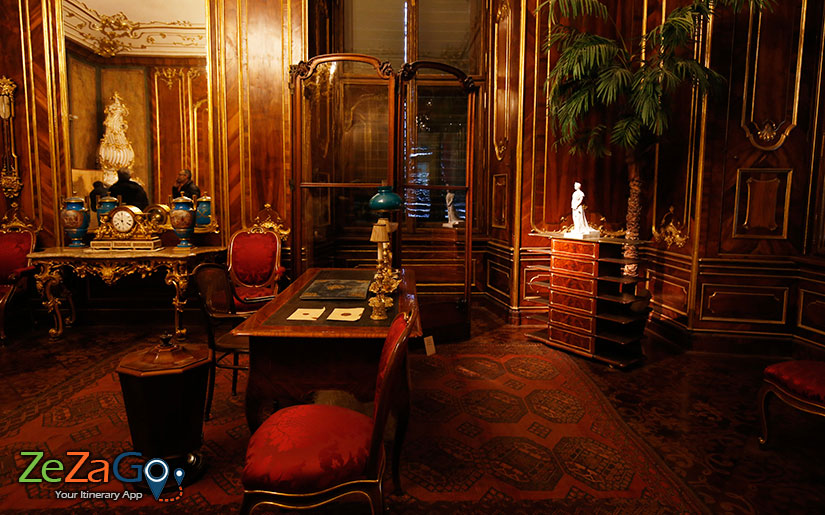 Things to see and do in the Schönbrunn Palace
There are countless wonderful things to see and do in the SchoenbornPalace, in addition to touring through the gorgeous rooms and gardens. Your tour would be incomplete without visiting the Gloriette, an impressive structure with an equally splendid view of Vienna, and delectable pastries.
You won't want to miss the Children's Museum, to see what life was like for children during the Austrian Empire. You should most certainly check out the Schönbrunn Zoo, the oldest zoo in the world, home to over 500 animal species. A truly remarkable way to explore the carriages and clothing of the Hapsburgs is to take a trip to the Imperial Carriage Museum. And you should for sure head over to the Apple Strudel Show to watch a professional pastry chef craft this divine dessert and provide the recipe for onlookers to give it a try as well. This is just the tip of the iceberg for what to do at Schonbrunn Palace.
Schonbrunn Palace